IBM, headquartered in Armonk, New York, stands as one of the world's most influential technology companies. With a rich history spanning over a century, it has been at the forefront of innovations in computer hardware, software, and services.

FedEx is a global courier delivery services company headquartered in Memphis, Tennessee. Known for its overnight shipping service and pioneering a system that could track packages in real-time, it has become an industry leader in logistics and express transportation.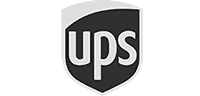 United Parcel Service (UPS) is a multinational package delivery and supply chain management company headquartered in Atlanta, Georgia. Renowned for its brown delivery trucks and uniforms, UPS is one of the world's largest and most recognized logistics companies.

The United States Postal Service (USPS) is an independent agency of the federal government responsible for providing postal service in the United States. With a history dating back to 1775, it plays a crucial role in the nation's communication and commerce through its vast network of post offices and mail carriers.

DHL is a global logistics company headquartered in Bonn, Germany, known for its international express mail services. As a pioneer in the express and logistics industry, DHL operates in over 220 countries and territories, making it one of the world's largest courier delivery services.

Expeditors International is a global logistics and freight forwarding company headquartered in Seattle, Washington. With a focus on providing customized supply chain solutions, it operates in key markets worldwide, ensuring efficient transportation and seamless integration of goods and information.

BioTouch is a single-source, national provider for all mission-critical kitting and logistics needs. We partner with a wide range of medical facilities and healthcare providers to bring a higher level of care to healthcare delivery.

Lone Star Overnight (LSO) is a regional shipping carrier that primarily serves the southern United States. Known for its reliable parcel delivery services, LSO offers a competitive alternative to national carriers, focusing on next-day and 2-day delivery options within its service area.

Total Quality Logistics (TQL) is one of the largest freight brokerage firms in North America, headquartered in Cincinnati, Ohio. The company specializes in connecting shippers with available truckload freight carriers, emphasizing its commitment to service and technology to streamline the logistics process.

MNX Global Logistics is a premier global provider of specialized, expedited transportation and logistics services. Clients include multinational leaders in the biopharmaceutical, life sciences, medical device, aviation, and entertainment industries. These organizations rely on MNX's exceptional record of transporting critical items around the world, with a focus on time-critical and temperature-sensitive shipments.
Have any Questions? Contact us