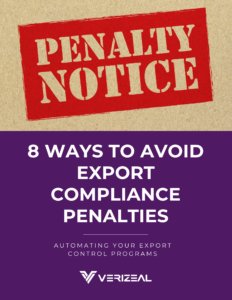 In this e-book you will learn:
The critical importance of export compliance and control for sustainable business success, emphasizing the complexities of international trade and the potential risks of non-compliance.
The value of automation for export controls, which can help businesses efficiently comply with various regulations like EAR, BAFA, UK Export Control Act, and ITAR.
Benefits of compliance automation tools, including reduced risk of penalties, better security and privacy, increased efficiency, and improved safety.
The significance of real-time visibility to foster collaboration and ensure transparency in export processes.
The potential of technologies like Blockchain and AI in augmenting export controls, ensuring authenticity, and enhancing team efficiency.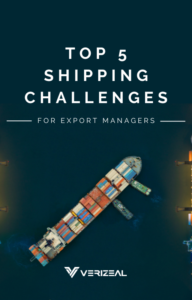 In this e-book you will learn:
The primary challenges faced by export managers in the global logistics industry.
The impact and implications of increased sanctions, particularly against China and Russia.
The growing emphasis on green initiatives and the logistics industry's role in promoting sustainability.
The importance of reducing CO2 emissions in alignment with industry standards.
The steps and strategies to meet the emission reduction goals set by the International Maritime Organization.